What's new for #iMEDIA18?
On Friday, we officially launched #iMEDIA18 but we (knowingly) didn't really give you any information, so that's what today is all about.
Every year, we strive to make iMEDIA better than the previous year. Why? Well, we're competitive and like to out-do last year's version of ourselves 😉 but also because about 35% of our attendees at each iMEDIA conference have attended a previous iMEDIA conference and we'd like to keep you lovely people coming back!
Welcome to our first round of #iMEDIA18 announcements, friends!
New speakers
Of course, we will have some familiar faces at #iMEDIA18 but there will also be a bunch of new folks for you to learn from. Starburst Creative and Social Lite Communications will be hosting Breakout Sessions along with #bundleupyeg! But this is just the tip of the iceberg. We'll be adding even more new faces to your line-up in the upcoming weeks... stay tuned!
New Venue
Well, sort of... 😊 We will still be hosting the Saturday iMEDIA events at MacEwan University in the Robbins Health Learning Centre but Friday, well that will be a whole different story. The newest addition to MacEwan's downtown campus, the Allard Hall, will be host to our Friday events. A special shout-out to our MacEwan University and Roundhouse for being our Venue Partner for the year!
New(ish!) Program
While we're still finalizing all of the details around the #iMEDIA18 program, here are some little teasers for you: a live podcast recording, more Keynotes, and more interactive spaces.
New emcees?!
Now it's time for the big reveal (and if you're landing on this blog post from the iMEDIA Newsletter, #sorrynotsorry for making you scroll to the bottom of this post to find the info you were looking for!)
Grab that slider and pull it to the left to see who your #iMEDIA18 emcees are!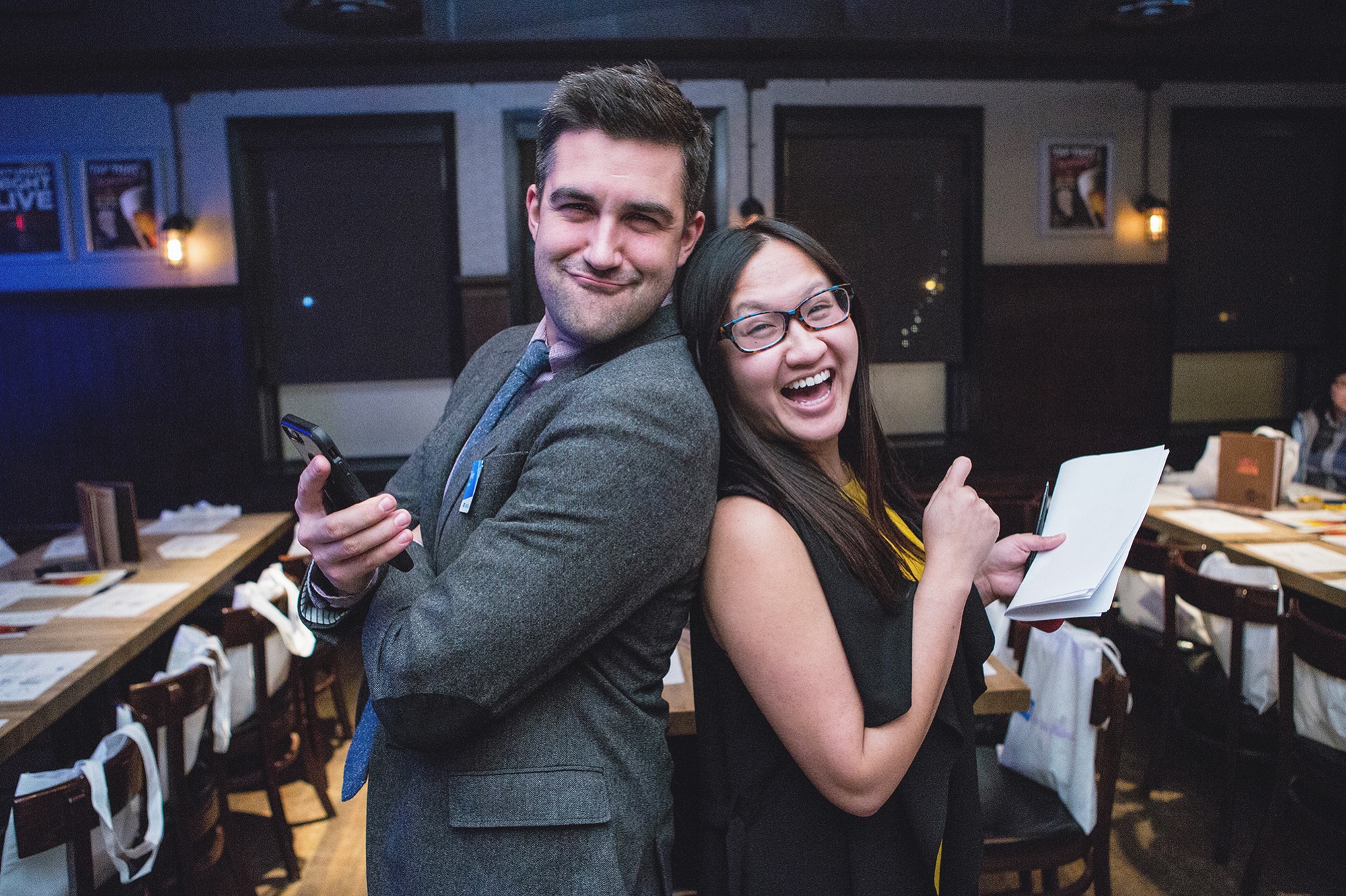 You didn't think we could carry on without iMEDIA BFF @lindork did you? We just thought we'd add someone to the mix: meet Tyler Butler.
Many of you already know Linda and Tyler but to those of you who don't, here's a little bit about each of them (and yes, they both follow @iMEDIA_yeg LOL! )
Linda and Tyler are also co-hosts of the social media strategy podcast, Don't Call Me a Guru and will also be filming a podcast in front of our iMEDIA attendees during the conference. How cool is that?!
If you aren't already (which we'd find it hard to believe!) make sure you go and give Linda and Tyler both a follow and tell them we sent you!
Those are our updates for today! If you're ready to grab your Early Adopter tickets, they're available now plus if you register before December 1st, you'll be entered to win the November Prize Package!